Here at QRC, we understand that an important part of running a business is making sure that your facilities stay comfortable for both your employees and your patrons. If your HVAC system malfunctions, not only will the indoor temperature quickly become uncomfortable enough to impede productivity, in some cases it can even negatively affect your equipment or stock. To avoid such circumstances, you'll want a reliable HVAC company to turn to for maintenance and repairs. In this article, our team at QRC will go over some qualities to look for as you search.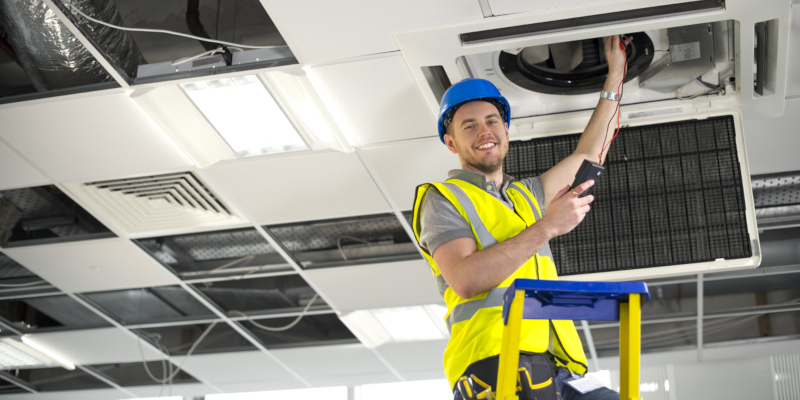 Licensing and Experience- When shopping for HVAC companies, the first questions you should ask are about their licensing and their experience. A proper license guarantees that the company's technicians have the right training to do the job, and usually signifies a minimum level of experience. Many HVAC companies have techs that have been in the business far longer, and this additional experience is well worth investigating.
References- In addition to their licensing, HVAC companies should also be ready to provide you with references from past clients. Reach out to at least a few of these clients and ask about the job: were they satisfied with the results? Was the job completed on time? Their answers will give you a sense of whether the company is right for you or not.
Insurance- Finally, you should always make sure to ask HVAC companies about their insurance coverage. The company you choose should have liability and workman's comp coverage, which will give you financial protection if any damage or injuries should occur during the course of a project.
If you are looking for a reliable HVAC company to service your business, we at QRC are happy to discuss our qualifications with you over the phone or in person.