Whether you own a restaurant or a bakery, it's possible that you offer a few frozen treats for your patrons which need to stay cool throughout the work day. There's nothing people love more than strolling around in the summer and stopping for a scoop or two of ice cream, soft serve ice cream, or even gelato! It's a great addition to your other goods whether you own a restaurant, a bakery or a coffee shop!
But you can't store them in your other walk-in refrigeration units, since they need to stay colder than most of your perishables. You need a special unit, especially if you're creating custom ice cream scoop combinations for your customers!
Today we're going over the basics for a few different freezer options you have for your ice cream and other chilly treats!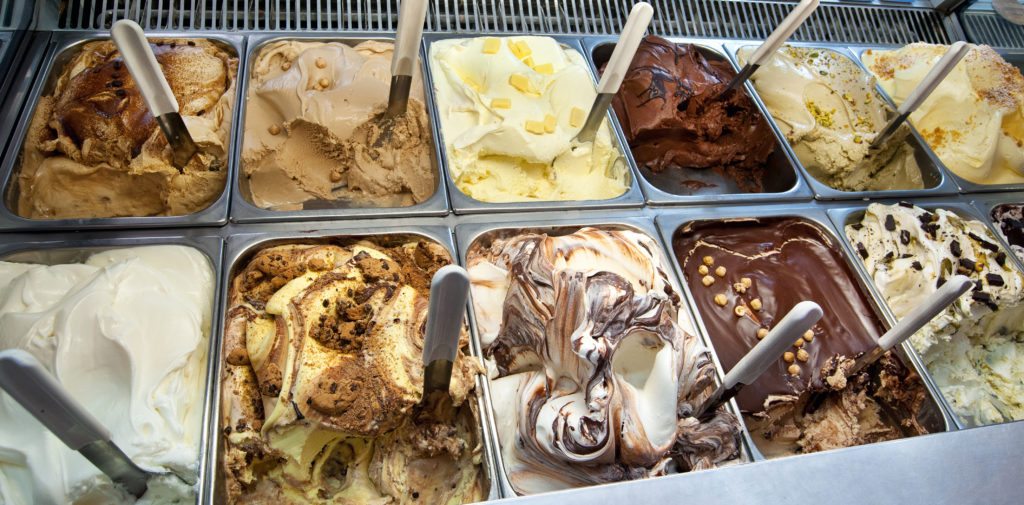 Ice Cream Dipping Cabinets are the best option if you want to show off the different flavors you offer and make it easy to customize customer orders. These act as a freezer but have an open top so the ice cream is easy for you to access and scoop! They take up quite a bit of space, but customers love being able to actually see the flavors. It's also easier for them to get a taste of a flavor, since the ice cream is so easy for employees to access. They won't be running into the back to get a spoonful of ice cream just for a customer to try.
Gelato Display Cases are similar to the Ice Cream Dipping Cabinets. The tops aren't as open but the gelato is displayed in a similar way with a full cover. And the gelato is still easy to access by sliding or opening the glass doors on the unit. The specific gelato pans are also made with stainless steel, making them easier to clean and switch out flavors.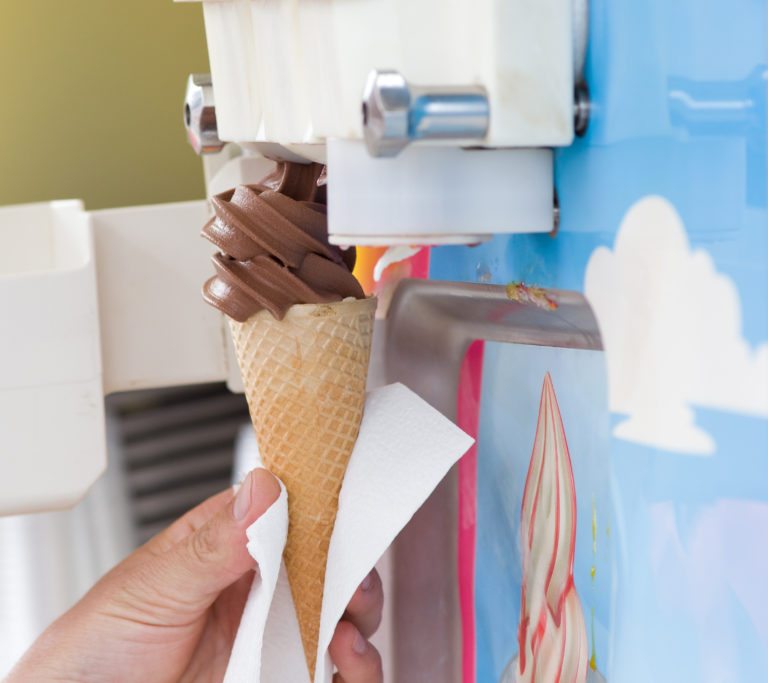 Soft Serve Ice Cream Machines easily fit into your current kitchen design, so it's a great way to test the waters when you begin serving frozen treats and ice cream at your restaurant, bakery or cafe. They just sit right on top of the counter. Also, if frozen yogurt is more your style, these machines can hold and dispense the healthier option instead!
While this article gives you a good idea of what you need, if you want our professional opinion, give QRC a call today and we can find out what's best for you and your business!