We are a full-service HVAC services provider with decades of experience.
As is the case with most equipment, the key to an efficient and reliable HVAC system is keeping up with maintenance and understanding how to get the longest possible life from it. Here at QRC, we offer a variety of HVAC services that are designed to provide you the benefits you expect from your HVAC equipment.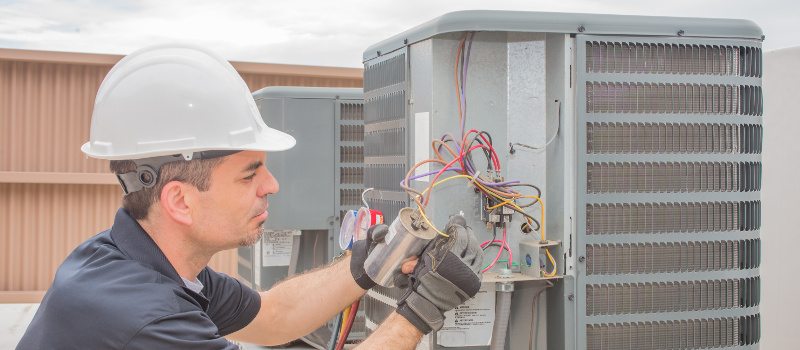 Comfort is obviously one of the important functions that you want to be able to rely upon, and with our HVAC services keeping your system in top condition, you and your employees can enjoy a stable temperature throughout your Lewisville, North Carolina business. Other concerns include maintaining the right level of humidity and keeping your utility costs as low as possible. HVAC services are also important for reducing major repair costs because we can catch issues while they are less costly to repair.
If you are having problems with your HVAC system, it isn't advisable to tinker with it yourself. In fact, it can be dangerous to do so if you aren't familiar with the equipment or lack the proper tools for the task. Let our EPA-certified technicians quickly and accurately diagnose your system and provide you with the HVAC services necessary to restore the system to optimal function.
In addition to HVAC repairs and maintenance, we also install HVAC systems in new construction and replace older units that are no longer feasible to repair. We are knowledgeable about the latest equipment and can design the layout that will work best for your situation. With our more than 50 years of combined experience, you can rely on us for quality HVAC services for your business. Call today to learn more.
---
At QRC, we offer HVAC services in Winston-Salem, Raleigh, Charlotte, Greensboro, Waterford, Central Heights, Southern Pines, Lewisville, Clemmons, Kernersville, High Point, Ardmore, King, and Lexington, North Carolina.
Similar Services We Offer: