Check these qualities for the best HVAC technicians.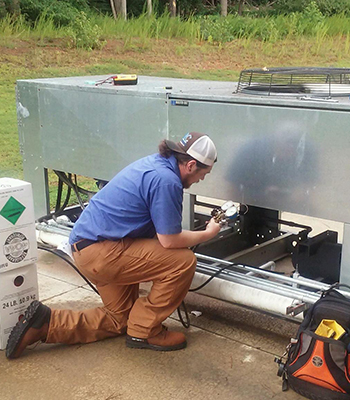 You wouldn't let just anyone come into your Lewisville, North Carolina business! When it comes to privacy, our team here at QRC takes it as seriously as you, and we are just as respectful of your privacy as we would be in our own business. When it comes to HVAC technicians, or anyone that you have come into your business to complete a task, there are a few key features that you should look for, including:
Professionalism– You need to feel comfortable with the people working within the walls of your business. We work hard with our staff to ensure that they are trained, professional, polite, and courteous to all of our customers.
Experience– HVAC systems are complex, complicated, and expensive! You don't want someone who is inexperienced poking around in one the most expensive systems on your property! Our technicians go through rigorous training before they can work on HVAC systems. They also go through continuous training upon hire so that they are always up to date on the latest systems.
Efficiency– We understand that your time is valuable, and we will treat it as such. With the experience that we have in our arsenal of tools, you can feel confident that our job will be done as quickly as possible.
If you are looking for a good HVAC company with quality HVAC technicians that you can trust, look no further than our team here at QRC. You can't go wrong by choosing our quality services. Give us a call today!
---
At QRC, our HVAC technicians are proud to serve Winston-Salem, Raleigh, Charlotte, Greensboro, Waterford, Central Heights, Southern Pines, Lewisville, Clemmons, Kernersville, High Point, Ardmore, King, and Lexington, North Carolina.