We can help you with all aspects of your walk-in coolers.
When a small or limited-access cooler simply won't do for your needs in the Charlotte, North Carolina area, there's only one place you should turn to in order to get the walk-in coolers you are in need of– and that place is right here at QRC! If you are looking for walk-in coolers to service the needs of your restaurant, convenience store, large rental property or other commercial needs, we have a variety of walk-in coolers that will work for you. Some of our walk-in cooler purchasing and design options include: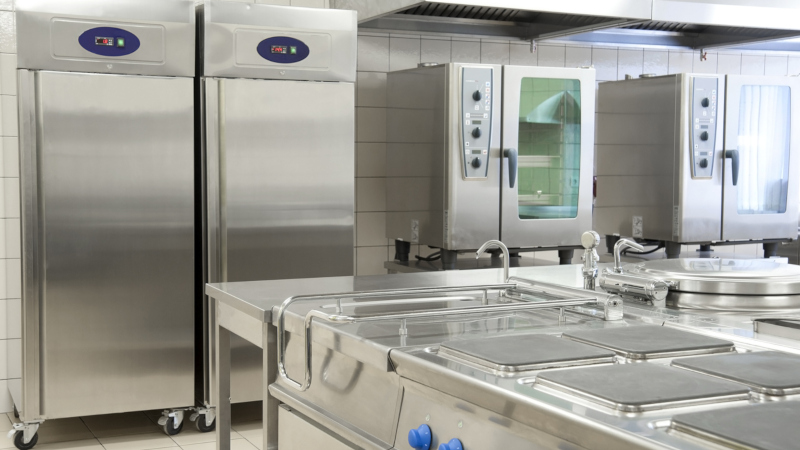 Outdoor Walk-in Coolers- Outdoor walk-in coolers are great options for when you want to be able to serve food or drinks to customers who also enjoy outdoor dining and will allow you to skip a trip over to the main kitchen.
Walk-in Cooler Design- If you have an oddly shaped space or specific needs, our walk-in cooler design team can help you build the perfect walk-in cooler from the ground up.
Walk-in Cooler Installation- Once you have your walk-in cooler selected or designed, our expert team can take care of the installation for you as well. With our years of experience in walk-in coolers, you can feel confident that your installation will be a smooth one.
Custom Walk-in Coolers- When you have specific needs for your walk-in coolers, we are here to help you with custom coolers to meet your needs.
If you are looking for assistance with walk-in coolers, we want to help you with the selection, design, installation and maintenance. Contact us today to learn more about our walk-in coolers.
---
At QRC, we offer walk-in coolers to customers in Winston-Salem, Raleigh, Charlotte, Greensboro, Waterford, Central Heights, Southern Pines, Lewisville, Clemmons, Kernersville, High Point, Ardmore, King, and Lexington, North Carolina.