Get the design that works best for your needs with our walk-in cooler designs.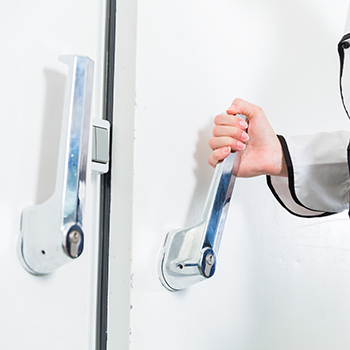 There are some things that are just better when they are customized! Things like shoes and suits are just a few examples that most people can relate to. However, if you are in need of a lot of cold storage, you know that a customized walk-in cooler is something quite desirable as well. Your walk-in cooler design can be the most important aspect of having a functional and well-designed space. Here at QRC, we want to help you get everything you need with your walk-in coolers with our walk-in cooler design process.
At QRC, you can feel confident coming to us with your walk-in cooler design needs. We have been working with commercial-sized refrigerators for decades and have the experience and input necessary to get you an efficient and effective walk-in cooler design. We understand the ins and outs of walk-in cooler designs and can help ensure that yours will work perfectly for what you need it to do.
Once we have determined the right walk-in cooler design for your place of business, we will work with the builders and manufacturers to ensure that every detail of your design is up to our picky specifications. We take a lot of pride in the work we do here at QRC and will work hard to ensure that your finished product is a reflection of our careful and deliberate supervision.
Whether you are starting a new business in the Charlotte, North Carolina area or remodeling your current one, if you need a walk-in cooler, we can help create the perfect walk-in cooler design for you! Give us a call for questions or details about this or any of our other services today.
---
At QRC, we offer walk-in cooler design services in Winston-Salem, Raleigh, Charlotte, Greensboro, Waterford, Central Heights, Southern Pines, Lewisville, Clemmons, Kernersville, High Point, Ardmore, King, and Lexington, North Carolina.