Heat pumps are highly effective and very popular among local residents.
Many homes located in areas with more moderate climates rely on heat pumps to maintain a comfortable indoor atmosphere. A heat pump is an alternative to a furnace, providing heat throughout a space efficiently and effectively. It operates similarly to a refrigerator, relying on the principles of heat transfer to move heat from one area to another. Instead of heating up air like a furnace, it transfers the heat from another location. It can also function during the warmer months by moving heat out of the space to keep it cooler.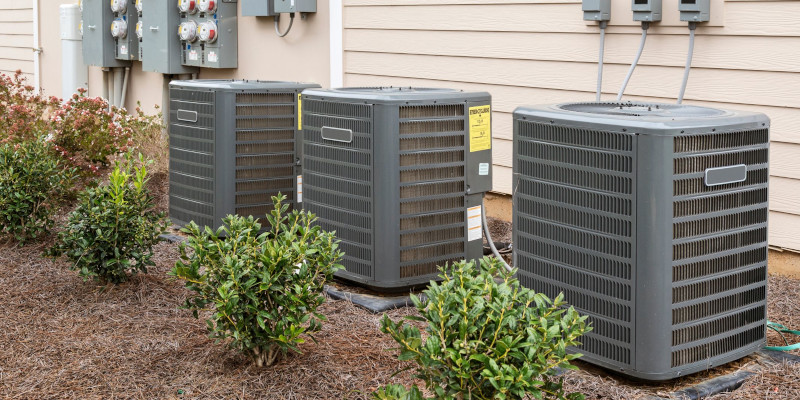 Heat pumps are highly effective and very popular among residents in the Ardmore, North Carolina area. If you're interested in a more efficient option for heating and cooling your space, we invite you to reach out to our team at QRC to find out whether this addition would be beneficial. Our helpful and knowledgeable technicians will assess the structure and its layout to determine whether a heat pump is a good fit. Then we will provide you with an estimate so that you can make an informed decision moving forward.
In addition to installing new heat pumps, we're available to work on and maintain existing units. With years of experience in the HVAC industry, we are highly familiar with the workings of heat pumps from a range of manufacturers. Our goal is to deliver precise and timely service, so we're available 24/7 for urgent needs. For more information about heat pumps or other heating and cooling needs, please don't hesitate to reach out to us.
---
At QRC, we offer heat pumps to customers in Winston-Salem, Raleigh, Charlotte, Greensboro, Waterford, Central Heights, Southern Pines, Lewisville, Clemmons, Kernersville, High Point, Ardmore, King, and Lexington, North Carolina.