Our technicians are here to assist with your air conditioning repair.
When you lower the temperature on the thermostat in your Ardmore, North Carolina home, you should hear the cooling system kick on and start pushing air through the vents. If that doesn't happen, a problem may be brewing within the components.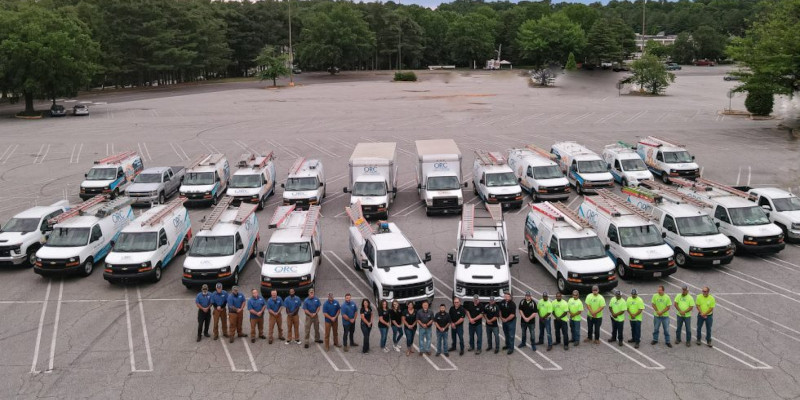 A number of issues can cause your system to malfunction, including damaged parts, fluid leaks, and broken fans and motors. But regardless of the cause, your next step should be to call our team at QRC. We're a leading provider of air conditioning services in the Ardmore area, and we can diagnose and repair all types of problems with cooling systems.
Other warning signs that your AC might need attention include loud operation, weak or no airflow, warm air moving through the vents, and unpleasant odors. Some of these problems may occur when the filter needs to be changed, while others require more intensive diagnostics. Our technicians are here to assist, no matter the scope of your necessary air conditioning repair. We have over five decades of combined experience and can work on all major makes and models.
One way to minimize the risk of needing an air conditioning repair at the worst possible moment is to invest in ongoing maintenance. Becoming a member of our Comfort Club gives you two maintenance visits each year, along with additional discounts on any necessary services and parts. During the service, our technicians will perform a thorough inspection, replace the filter, and test all components for proper function. Contact us to learn more about air conditioning repair or joining the Comfort Club!
---
At QRC, we offer air conditioning repair services in Winston-Salem, Raleigh, Charlotte, Greensboro, Waterford, Central Heights, Southern Pines, Lewisville, Clemmons, Kernersville, High Point, Ardmore, King, and Lexington, North Carolina.