Don't ignore the strange noises or odors coming from your ac unit.
Like any other equipment or machinery that you rely on to keep your Lewisville, North Carolina home comfortable and reliable, your air conditioning unit will struggle sometimes and need some professional services to bring it back to a usable state. Oftentimes, a struggling or damaged air conditioning unit can be addressed by a quality air conditioning repair service, so when you notice strange noises, odors, or other issues related to your residential cooling system, don't ignore them. Reach out to a professional air conditioning technician instead.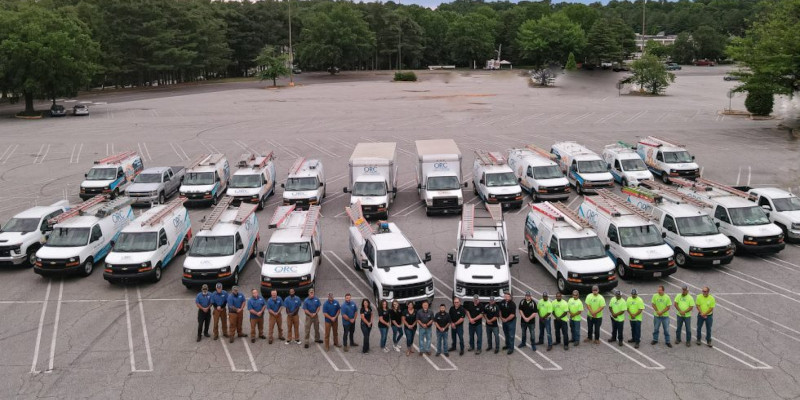 Our air conditioning repair services can handle many different problems that may be causing your home's cooling system to malfunction or even stop altogether. These problems include a lack of cool air being blown into your home, thumping or banging noises, water leaking from your unit, and more. Our team here at QRC is equipped to handle these common air conditioning problems and more. Ignoring air conditioning units or waiting to call in professional air conditioning repair services until a noticeable problem gets worse can mean bad news for your unit. Smaller problems can quickly become bigger and more difficult to handle, so make sure your air conditioning unit gets the professional repair services it needs as soon as a problem pops up.
We know that air conditioning issues are some of the most frustrating home system problems to work with, which is why we make the process as painless and stress-free as possible by offering only high-quality and timely services. We offer convenient online or over-the-phone scheduling, so reach out to us today for all of your air conditioning repair needs.
---
At QRC, we offer air conditioning repair services in Winston-Salem, Raleigh, Charlotte, Greenville, Southern Pines, Lewisville, Clemmons, Kernersville, High Point, Ardmore, King, and Lexington, North Carolina.