Show off your delicious creations with our glass door refrigeration units in Winston-Salem.
These days, it's all about knowing where your food comes from – how fresh is it? Is it organic? Will it be healthy? It's all part of the trend to avoid processed food. To be fair, every customer wants fresh food that tastes great. Having the ability to show fresh ingredients to your customers in order to prove that your food is legitimately natural can be a stressful, but it doesn't have to be with glass door refrigeration units. There are several advantages of carrying glass door refrigeration units, including: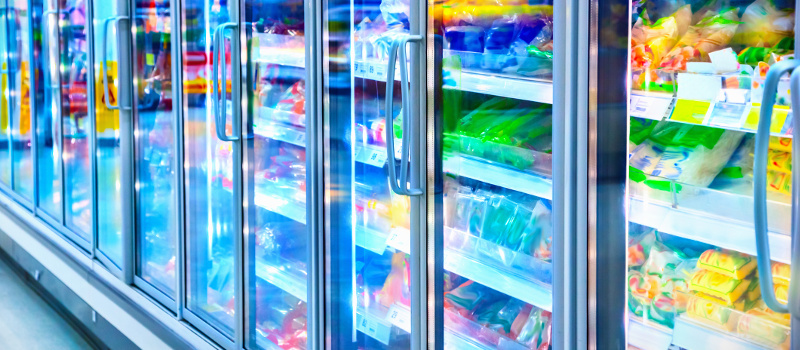 Products are on display and easy to see
Because products are visible, you can simply open the door quickly and retrieve what you need, instead of leaving the door open while you search. The less amount of time the door is open, the more energy you'll save
Glass door refrigeration units have a sleek, modern look
At QRC, we believe that if used correctly, your glass door refrigeration units can be used to their best advantage: displaying your products to your customers or employees. Make sure that your fridge receives a thorough cleaning, inside and out to ensure professionalism and cleanliness to customers. Then, all you have to do is supply the products.
This type of commercial refrigeration unit is a great option to let things like desserts and floral arrangements shine. They usually don't require the same temperature level as fresh produce, so your cakes, flowers, and pies will stay fresh and look great. If you want to know if a glass door refrigeration unit is right for your Winston-Salem, North Carolina company, call us today.
---
At QRC, we offer glass door refrigeration units to customers in Winston-Salem, Raleigh, Charlotte, Greensboro, Waterford, Central Heights, Southern Pines, Lewisville, Clemmons, Kernersville, High Point, Ardmore, King, and Lexington, North Carolina.