One visit and you'll forget other HVAC companies even exist.
Do you remember the last time you experienced a job interview? If you do, you probably remember that they had plenty of questions. They have to do that to make sure you are the right person for the job. They are going to be relying on the person that gets the job to do it properly, so they have a huge responsibility to make sure they get it right.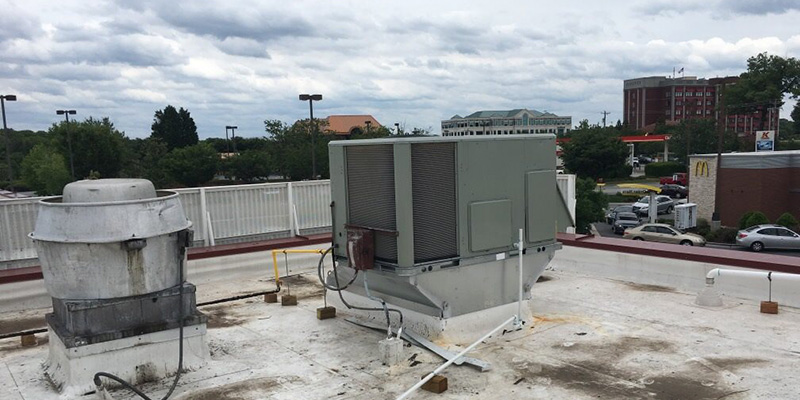 The same is true when you are about to hire someone to do work at your Kernersville, North Carolina business. That is why when you are deciding on who will serve your heating and cooling needs, you should ask the important questions when contacting HVAC companies. Here at QRC, we're more than happy to answer your questions and we'll make it easy for you by offering the following facts about us that we believe you should know.
We have over 50 years of combined experience.
We offer HVAC services for commercial properties.
We conduct system evaluations and assessments.
Our preventative maintenance program is available for all makes and models of HVAC equipment.
We are available 24 hours a day, 7 days a week for HVAC emergencies.
Our technicians receive continuing education to stay up to date on changes in the HVAC industry.
Our modern, well-organized and stocked service trucks enable our technicians to resolve most situations with just one visit.
We have a reputation for quality workmanship, products, and customer service.
If these traits sound like a company you'd like to work with, don't hesitate to contact us. We believe we are the best of the best in the area and once you experience what we have to offer, you'll forget other HVAC companies even exist. Call today to learn more!
---
At QRC, we are proud to be one of the HVAC companies serving Winston-Salem, Raleigh, Charlotte, Greensboro, Waterford, Central Heights, Southern Pines, Lewisville, Clemmons, Kernersville, High Point, Ardmore, King, and Lexington, North Carolina.