Let us help with the specialized care that goes into a restaurant refrigerator repair.
When your refrigerator starts to fail at home, the worst thing that can happen is you lose some groceries due to improper cooling. You can also call just about any refrigerator repairman to come for the repairs. However, if your refrigerator at your restaurant starts to fail, you might end up with spoiled food or even a sick customer due to eating food that was stored at unsafe levels. Furthermore, you can't call just any refrigerator repairman to fix a commercial restaurant refrigerator! If you are in need of restaurant refrigerator repairs in the Charlotte, North Carolina area, we can help you make it right again here at QRC.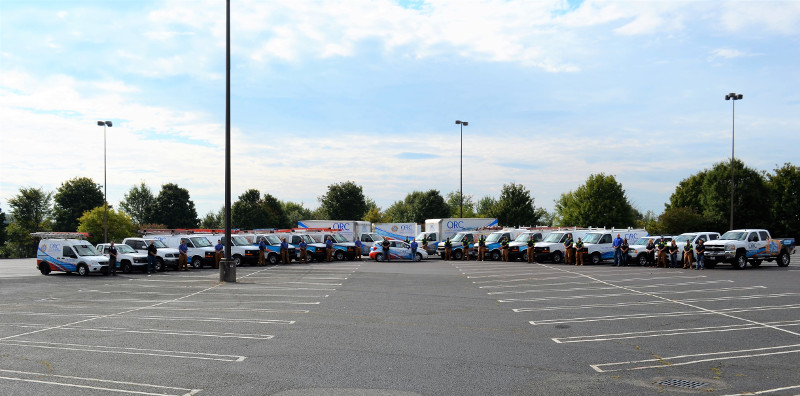 Our experience in restaurant refrigerator repair enables us to help all kinds of customers in the Charlotte area. Not only do we help smaller restaurants with smaller refrigerators, but we also help large restaurants with large walk-ins, smaller coolers and several refrigerators! We have everything that we need, including the knowledge and experience, to get your restaurant refrigerator repairs underway as soon as we arrive on the premises.
At QRC, we have over 50 years of combined experience in the commercial refrigerator business. We know how to design, maintain, install and repair any restaurant refrigerator, so you can feel confident that when you call us for a restaurant refrigerator repair, we will be able to quickly seek out and repair the problem so that you can get back to work! For questions about the work that we do or to get a restaurant refrigerator repair started, give us a call today.
---
At QRC, we offer restaurant refrigerator repair services in Winston-Salem, Raleigh, Charlotte, Greensboro, Waterford, Central Heights, Southern Pines, Lewisville, Clemmons, Kernersville, High Point, Ardmore, King, and Lexington, North Carolina.