Call us for the accurate diagnosis and repair of your restaurant refrigeration system.
It is bad enough to need restaurant refrigerator repair once, but to deal with it repeatedly because the problem doesn't get resolved is beyond frustrating. If that is happening to you, it might not be your refrigeration system that is to blame – it could be your repair company! Here at QRC, we take painstaking care when diagnosing a problem to assure an accurate assessment of the situation so it can be rectified properly. We excel where other companies in the Winston-Salem, North Carolina area sometimes fall short. We're experienced, exercise timeliness and professionalism, and have a service-minded attitude.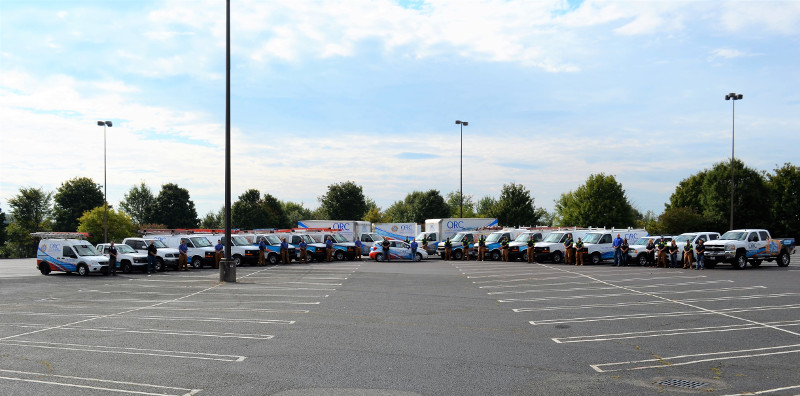 We understand that a problem with your refrigeration can be devastating. Once foods go out of safe temperature, they must be discarded, and that hurts your profit potential. Food loss is hard enough to control without that happening. We service major lines of equipment, and our restaurant refrigerator repair trucks stock a huge inventory of parts, so most repairs can be handled on the first visit. Our trucks are well-organized, so we can make the repairs as quickly as possible and your food losses can be minimized.
We opened for business in 2003, and with over 50 years of combined experience, we pride ourselves on our diagnostic and repair expertise. We'll get to the cause of the problem rather than just deal with the symptoms, so your repair isn't just a short-term solution. Call us today with questions about any of our services, including the design, installation, maintenance, and repair of refrigeration systems.
---
At QRC, we offer restaurant refrigerator repair services in Winston-Salem, Raleigh, Charlotte, Greensboro, Waterford, Central Heights, Southern Pines, Lewisville, Clemmons, Kernersville, High Point, Ardmore, King, and Lexington, North Carolina.