We can help with your commercial HVAC repairs.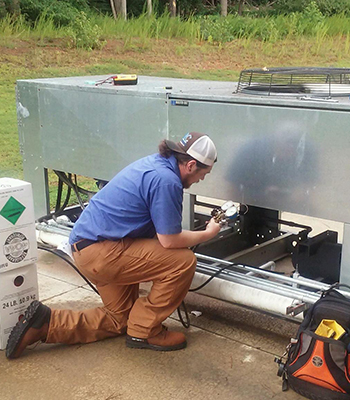 We rely on a lot of machines to keep our daily lives running like we are used to. We use cars to transport us, microwaves and stoves to assist us with cooking, and HVAC units to keep us at a comfortable and constant temperature. When any one of these little things we depend upon day by day to get along malfunctions, we certainly notice, but when you're in need of an HVAC repair, there's only so long you can ignore the issue before you can't sweat it out anymore! Here at QRC, we want to be there for you and your HVAC repair needs.
At QRC, we work hard to meet the needs of all our customers. That means that we have the tools, experience, and training necessary to complete any commercial HVAC repair. No matter if you have a small office or manage a large commercial factory, when you need an HVAC repair, we can help you.
While our experience and highly-trained technicians set us apart from the other guys in the business, we have other features to our business that help give us an edge as well. For example, we strongly believe that we put our customers first, no matter what time they're in need of repairs. Our 24/7 services mean that you're only a phone call away from our help.
If you need HVAC repairs, give our team here in Lewisville, North Carolina a call today!
---
At QRC, we offer HVAC repair services in Winston-Salem, Raleigh, Charlotte, Greensboro, Waterford, Central Heights, Southern Pines, Lewisville, Clemmons, Kernersville, High Point, Ardmore, King, and Lexington, North Carolina.